Negotiating Identity and Performing Leadership in Discourse A Gender-Based Study
Keywords:
Identity Negotiation, Discourse approach, Performativity Theory, Workplace Discourse
Abstract
This research adopts a social constructionist perspective and a discourse approach to explore how men and women in leadership positions construct their identities and perform leadership within workplace talk. The key objectives of the study are to analyze uniformity and variation in the discourse features and interactional styles, the role of norms and stereotypes in determining the linguistic choices available to male and female leaders, and the implications of uniformity and variation in their language use. The theoretical framework of this study draws on Judith Butler's Performativity theory (1990) along with West and Zimmerman's concept of 'Doing gender' (1987). The data for this research is collected through semi-structured in-depth interviews conducted with males and females holding leadership positions in the selected research sites. The data analysis reveals that both male and female leaders use a variety of discourse features and employ language as an effective tool to negotiate identity and perform leadership roles within their workplace settings. The analysis highlights that both male and female leaders at times reinforce the normative patterns of interactional style for doing leadership by using discourse features normatively associated with their gender. The analysis also highlights that male and female leaders also contest and redefine the normative associations of discourse features and perform leadership by employing features of discourse that are stereotypically not associated with their gender.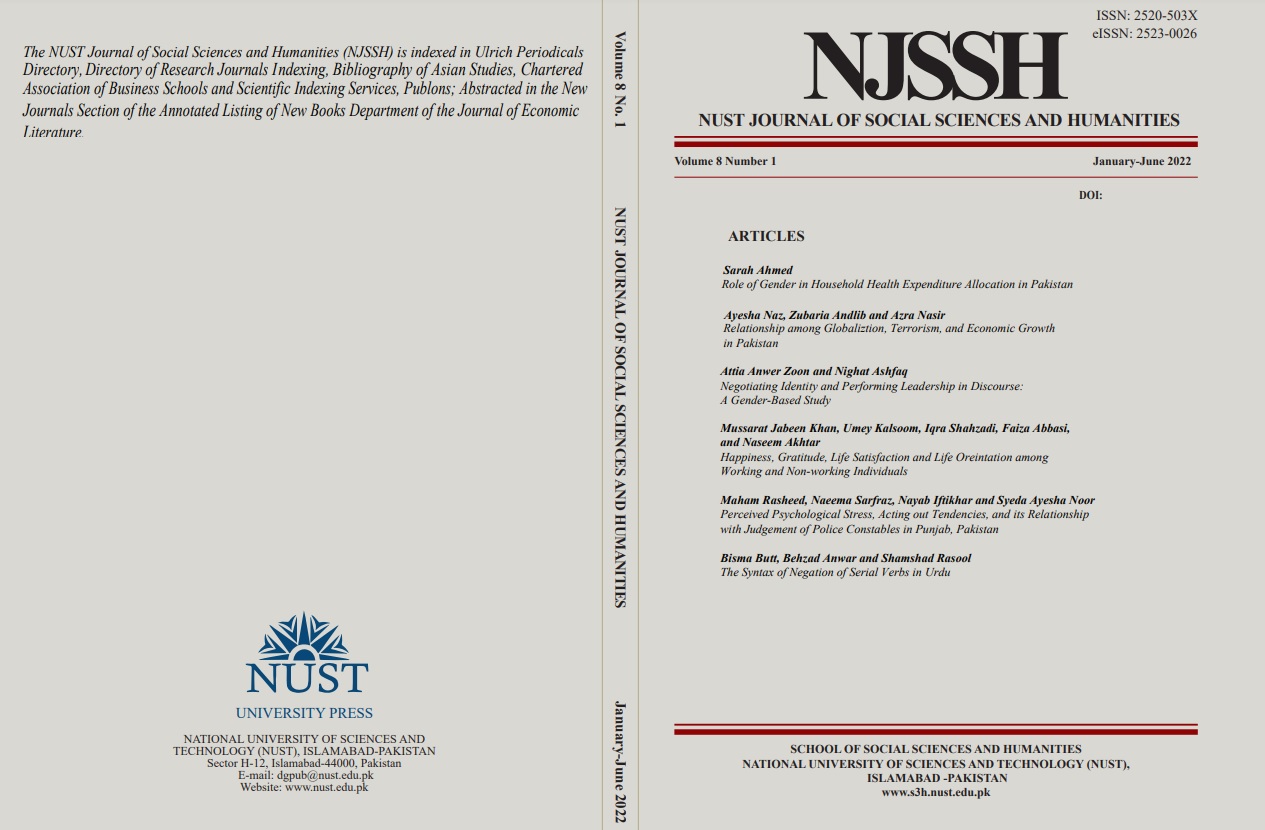 Downloads
License
Copyright (c) 2022 NUST Journal of Social Sciences and Humanities
This work is licensed under a Creative Commons Attribution 4.0 International License.