Perceived Psychological Stress, Acting out Tendencies, and its Relationship with Judgment of Police Constables in Punjab, Pakistan
Keywords:
Stress, Psychological Pressure, Morality, Acting Out Tendencies, Anger, Police Constables, Pakistan
Abstract
The present study aims to explore the relationship between perceived psychological stress and acting out tendencies, and their effect on moral judgment among police constables in Punjab, Pakistan. The correlational study was conducted in five cities of Punjab, Pakistan. Participants were recruited from Lahore, Narowal, Sheikhupura, Kasur, and Farooq Abad. The police constables, who completed the study inclusion criteria, were approached after taking their written and verbal consent. The perceived psychological stress (Cohen et al. 1983), 1983) translated in Urdu by Kausar & Tahir (2013) was used to assess the stress level of an individual. The aggression test (Fulton et al., 1998) was used to assess the acting out tendencies among police constables of Punjab, Pakistan. The Moral Judgment Test (Georg Lind, 1999) translated in Urdu by Liaqat (2011) was used to assess moral reasoning while presenting different scenarios. The results were analyzed using Statistical Package for Social Sciences (SPSS). It revealed that all police constables have psychological stress in Punjab, Pakistan but significant relationship exists between age and moral judgment in police constables. The current study sheds light on the psychological stress that police constables face due to their job demands and different challenging situations.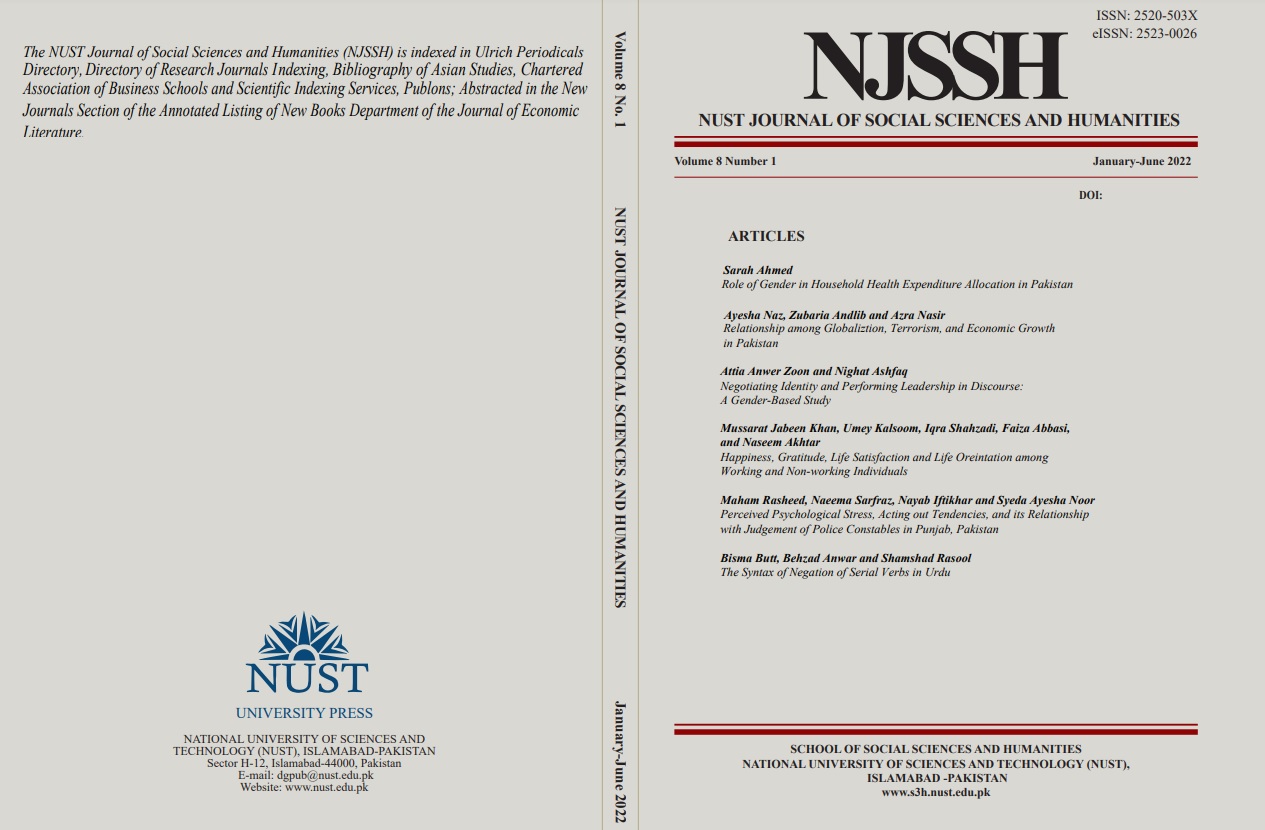 Downloads
License
Copyright (c) 2022 NUST Journal of Social Sciences and Humanities
This work is licensed under a Creative Commons Attribution 4.0 International License.